This is the outfit I wore on my birthday, I am indifferent about the bubble skirt.
This is also my favorite corner of the house that I share with Drew. We have lots of interesting art that I like to be surrounded with. Right now i'm lying on the red couch stoned listening to the new Coconut Records album and it is quite nice.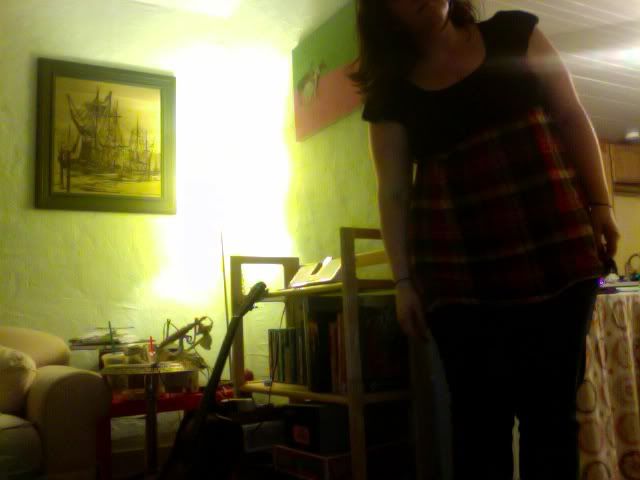 There are no comments on this entry.